Dax Outlook 2015 W23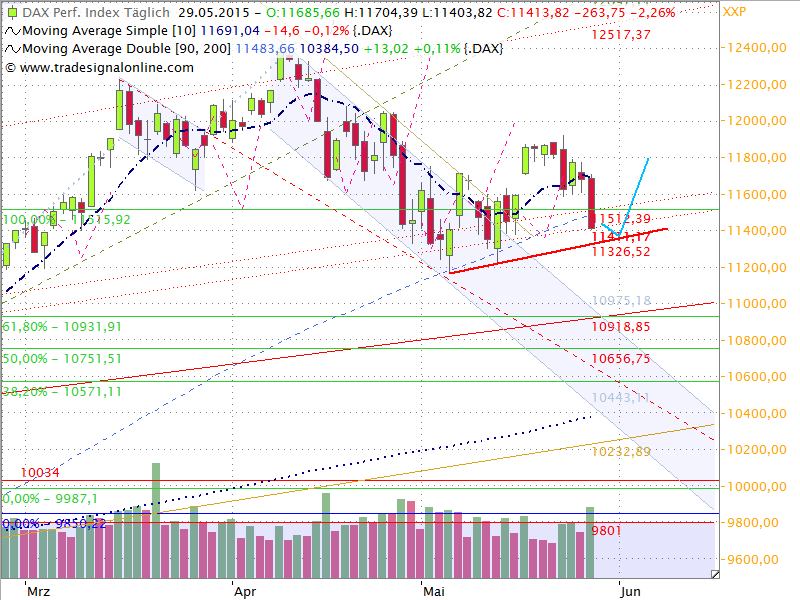 After  the moving up to 11'920 the Dax lost ground and closed the week around 11'411 points.
The ongoing discussion about Greece and if it will be able to pay debt or leave the EURO is moving shares mostly. Furthermore the USD driven by economic news from either Europe or the US is having a direct impact on profit of the German export-oriented Dax companies.
The MACD is slightly bullish, the RSI is at 42,77 and the VDAX moved up to 22,81.
It currently is above the 11'400 support which derives from some very old trendlines and the 90-day-MA being at 11'434. The higher lows from 07.05., 14.05. and 29.05.15 are giving a bit of hope that the resistance will hold. The next good support is around 11'150~11'200 level.
Support: 11'400, 11'360, 11'200, 11'000, 10'800, 10'570, 10'320, 10'000, 9'930
Resistance: 11'600, 11'800, 12'200,  13'500, 14'000, 14'500