Dax Outlook 2015 W21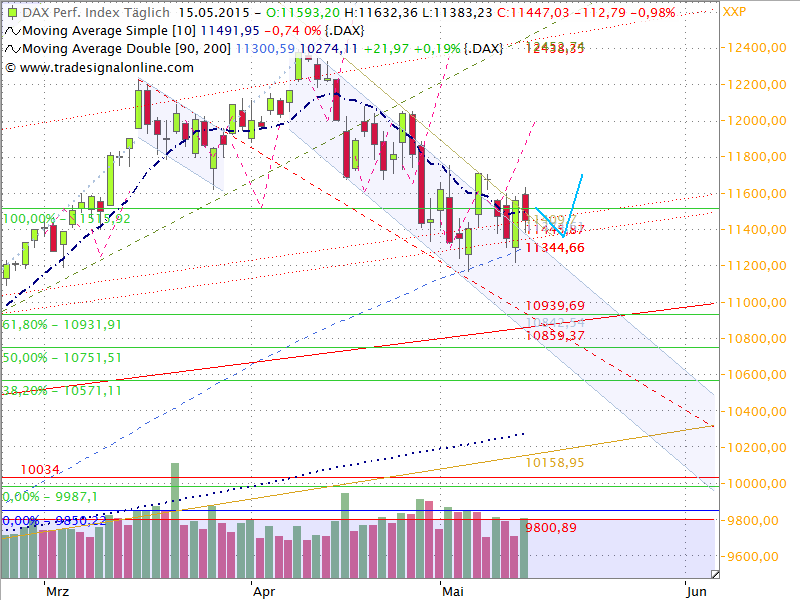 In very volatile trading the Dax moved sideways and closed the week around 11'447 points.
The MACD is bearish, the RSI is at 44,57 and the VDAX moved up to 21,67.
It seems there is some good support around 11'150~11'200 level but the USD kept strong and put pressure on the export dependent DAX.
The RSI currently seems to have found some floor and could lead to some gains in the Dax. But the current situation seems to be quite undecided.
Support: 11'400, 11'200, 11'000, 10'800, 10'570, 10'320, 10'000, 9'930
Resistance: 11'600, 11'800, 12'200,  13'500, 14'000, 14'500