Dax Outlook 2014 W29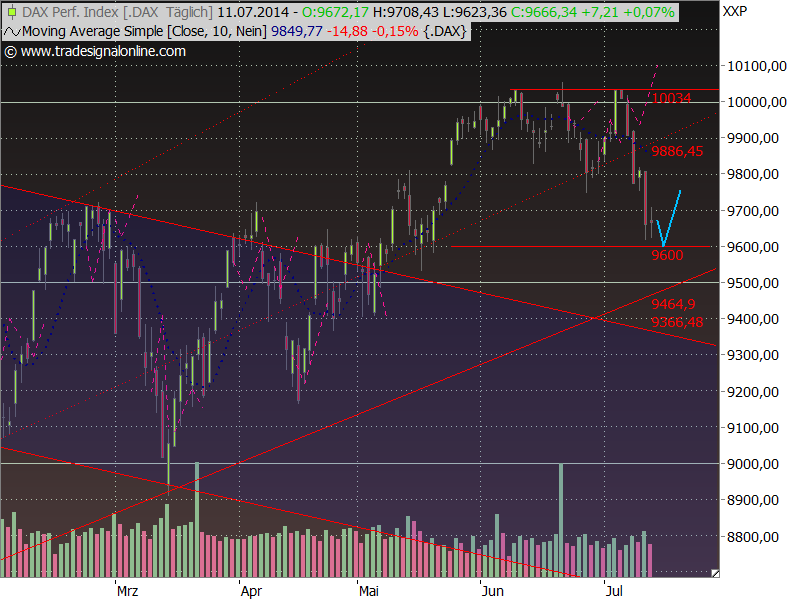 Last week the Dax showed big losses, breaking through the lower trendchannel and plummeting to lows around 9'617.
The MACD is bearish, the RSI is neutral low and the VDAX has risen from 10.80 to 14.01.
The next supports are 9'600 and then around 9'500 where a support line starting from June 2012 is. The last 2 candles showed longer shadows to the bottom and we might see the support at 9'600 to be confirmed with an upward move to 9'750 in this week.