20221107- US Oil & Gas shares seem still strong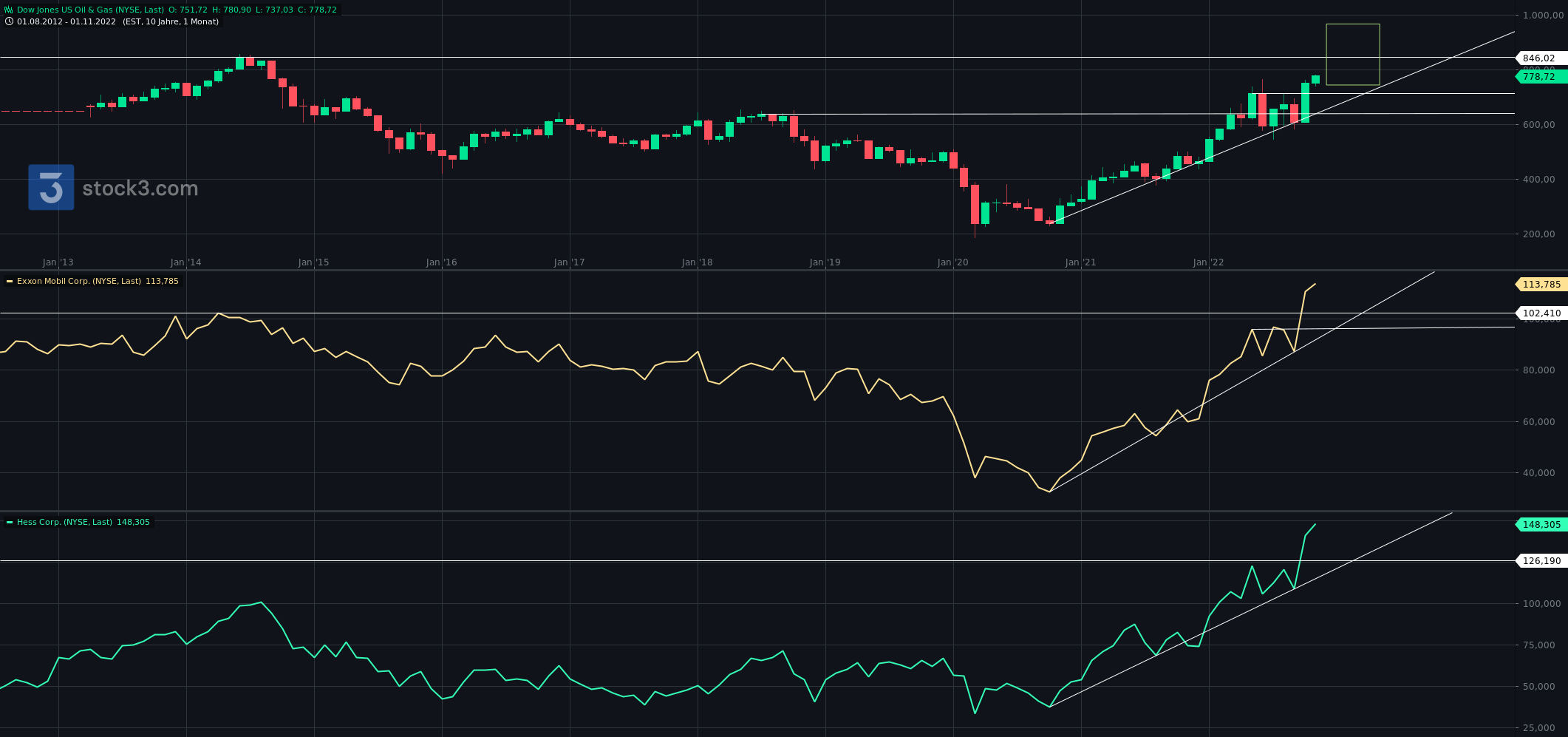 US Oil and Gas stocks have been in a strong uptrend since a year now and are recently performing much better than the broad S&P 500 index. The Dow Jones US Oil & Gas Index is approaching its all-time high from 2014 and only around 6% below it. A break of that level could fuel another 20% rally to the upside. Also Exxon Mobil and Hess have been performing strongly. Both have been trading at new all-time-highs in October surpassing the previous ones from June. With the break above Exxon Mobil has the next targets at USD 126 and USD 145 and Hess USD 160 and USD 190. Their uptrends are intact and support is for Exxon Mobil at USD 104 and for Hess at USD 131.
This is no investment advice and reflects the personal opinion of the author.

https://api.stock3.com/charting/6373546.image?application=grid&template=config&width=1280&height=720&client_id=grid

Dow Jones US Oil&Gas Index, Exxon Mobil and Hess Corp