20230321 – EU Emissions Allowances failed at triple top but found support at uptrend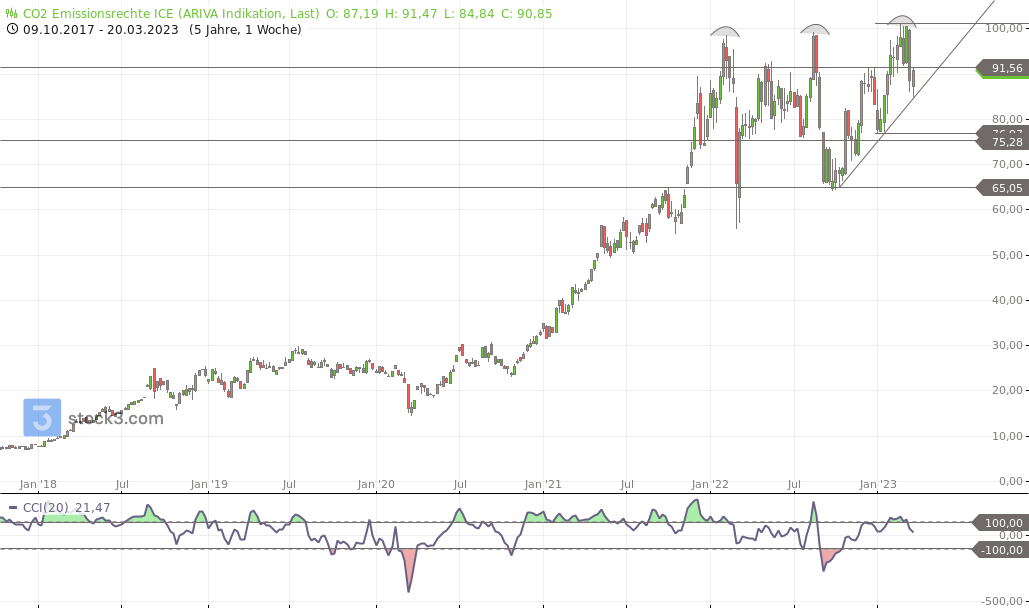 Futures on EU Emissions Allowances have failed to cross above the resistance around 100 Euro/t again. The failure to prevail above 100 has previously led to strong sell-offs of around 30% in February and August 2022. Forming a triple top would likely lead to a correction towards the 200 day moving average, currently at 82 Euros or even lower. The break of the support at 90 Euro/t and the peak in the weekly momentum indicator indicated further downside. This sent the contract straight to the next support levels are around 85 Euro/t. There the lower line of the recent medium-term uptrend has been supporting and led to a slight recovery. Although the triple top has given a bearish signal, there could be another attempt as long as the medium-term uptrend is not broken. Next support levels are at 82 and 76 Euro/t and the next resistance levels are at 91.60 and 95 Euro/t.
This is no investment advice. The text reflects the personal opinion of the author.

EU-Emissions Allowance Futures Chart Weekly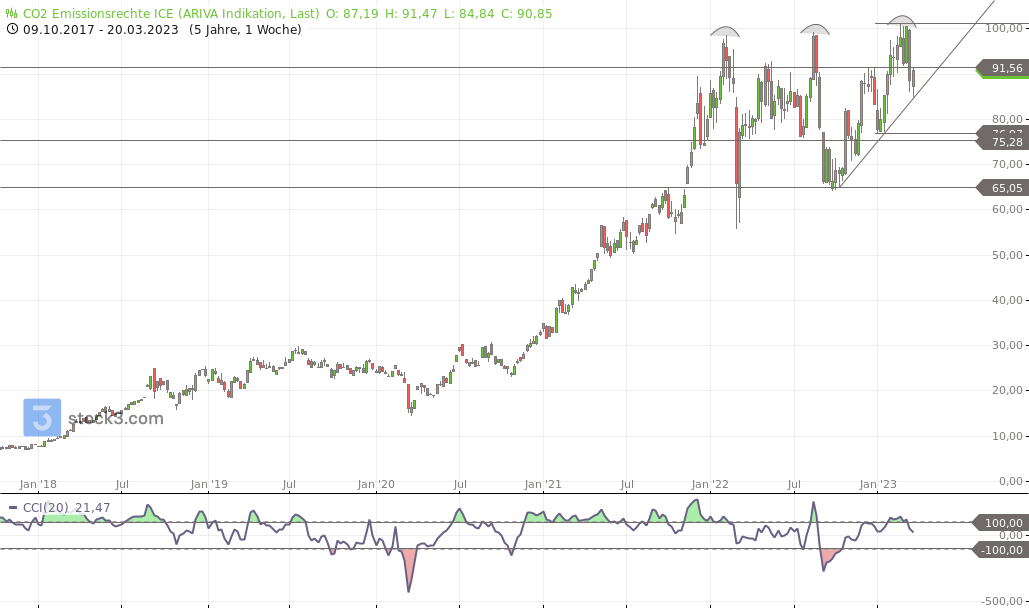 Source: stock3.com, own analysis