20210225- EUR/CHF – at crossroads again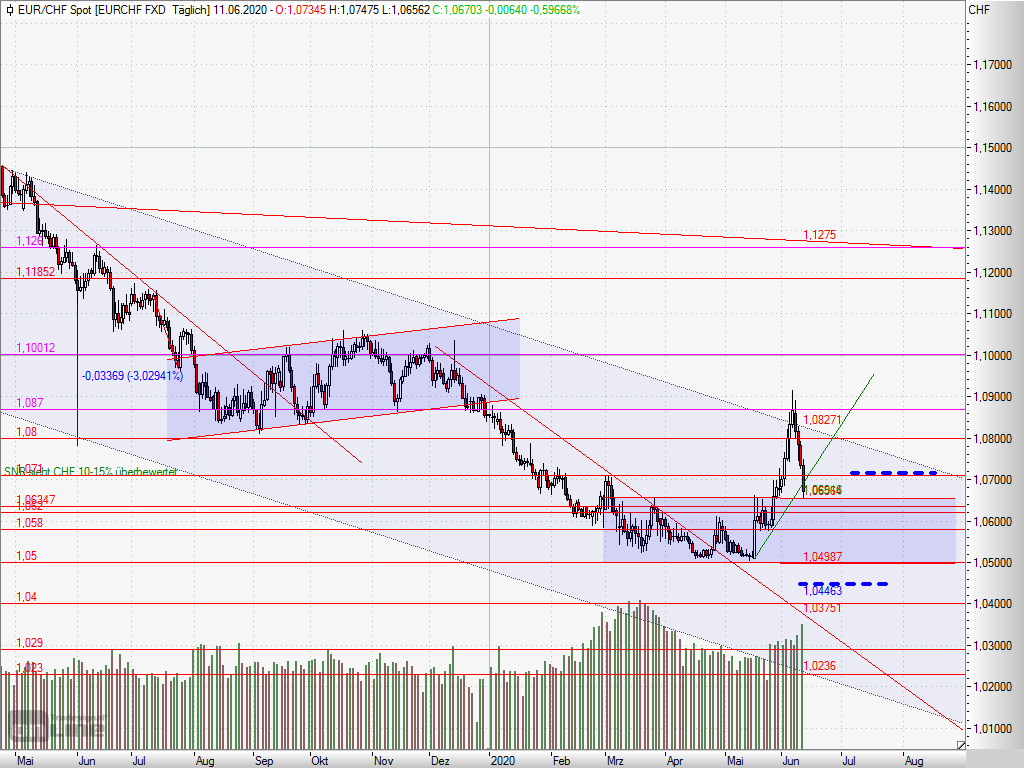 Since 16.02.2021 the Euro rose strongly against the Swiss Franc and surpassed imprtant resistances at 1.09 and 1.1. After the strong move in June 2020 and the  breaking out of the long term downtrend in August 2020 this is the steepest rise in the Euro against the Swiss Franc.
The lose money policy of the central banks and better economic prospects (eg. Ifo-Business Climat Index) seems to have lowered the risk aversion of investors.
Currently the EURCHF is at crossroads.
If the support at 1.106 holds on the close, the Euro could move further up to its measuring objective at 1.35.
A close below 1.106 increases the risk of a move toward the medium term upward trendline at around 1.07. The could compare to the intensity we have seen on 08.06.2020 (pink circles) where the RSI was similarily overbought.
Today the downside seems more likely, but let's see what happens.
This is no investment advice. The author currently holds a position in the EURCHF.
EURCHF Chart daily