20190815- Brent Crude Oil falling – next Targets 55 or 51$/bbl???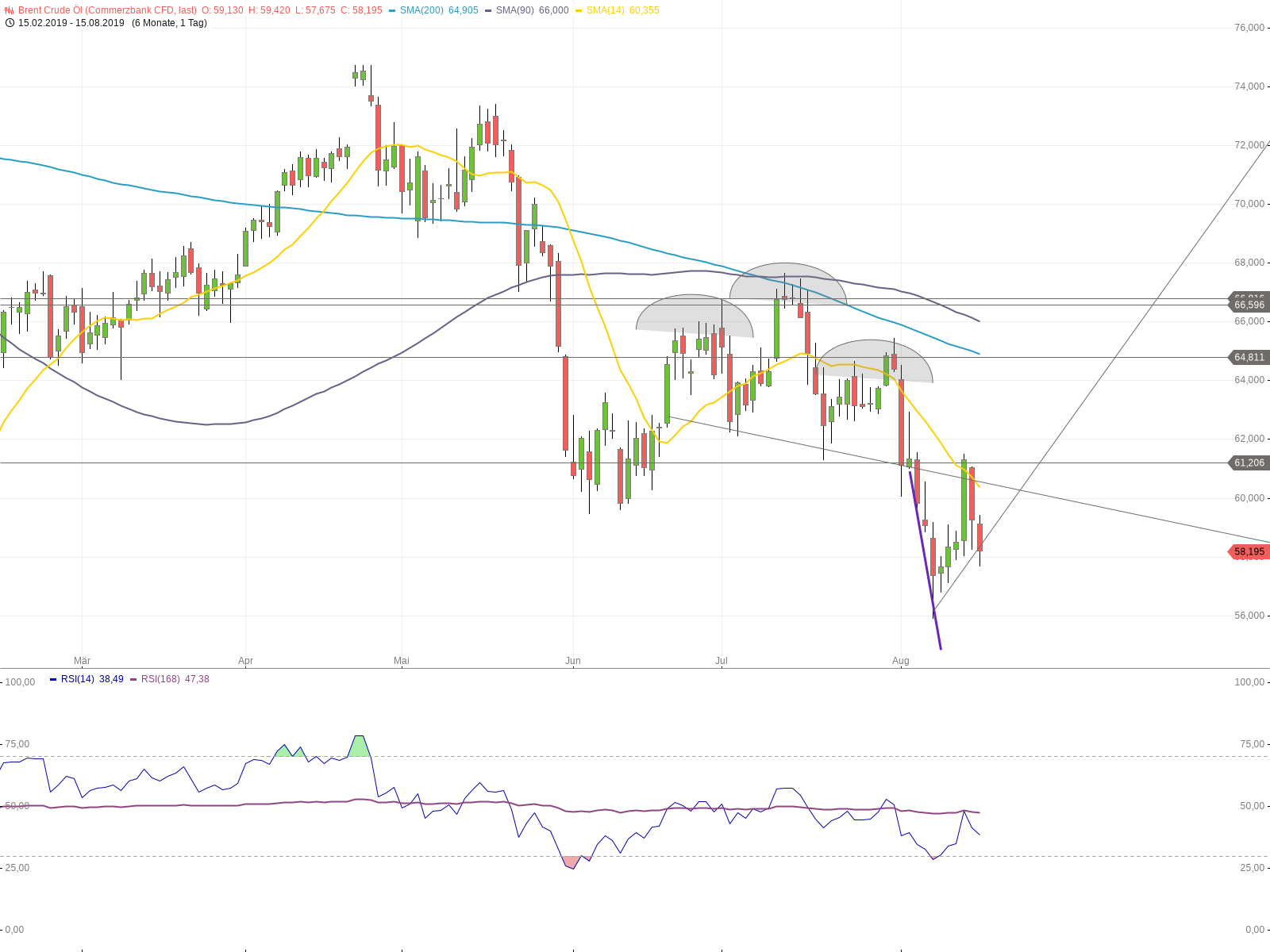 On 01.08.2019 the Brent Crude Oil contract dropped below the Neckline of the Head and Shoulders Formation and dropped sharply.
This week, after postponing US-Tariffs on chinese several goods the Brent contract recovered.
Wednesday's surprise build in US crude stocks together with growing recession fears led to a sell-off in the Brent contract. The current climate has increased chances that the measuring objective of the Head and Shoulders Formation at 55$/bbl might be reached. By continued recession fears this could even be exceeded to reach the Support at the Jan 2019 low at 51$/bbl.
The author is currently invested in Brent. No statement in this post or on the website is to be considered as a recommendation or solicitation to buy or sell securities or to provide investment, tax or legal advice.
Brent Crude Oil Chart