Technical Analysis Dax – June 2014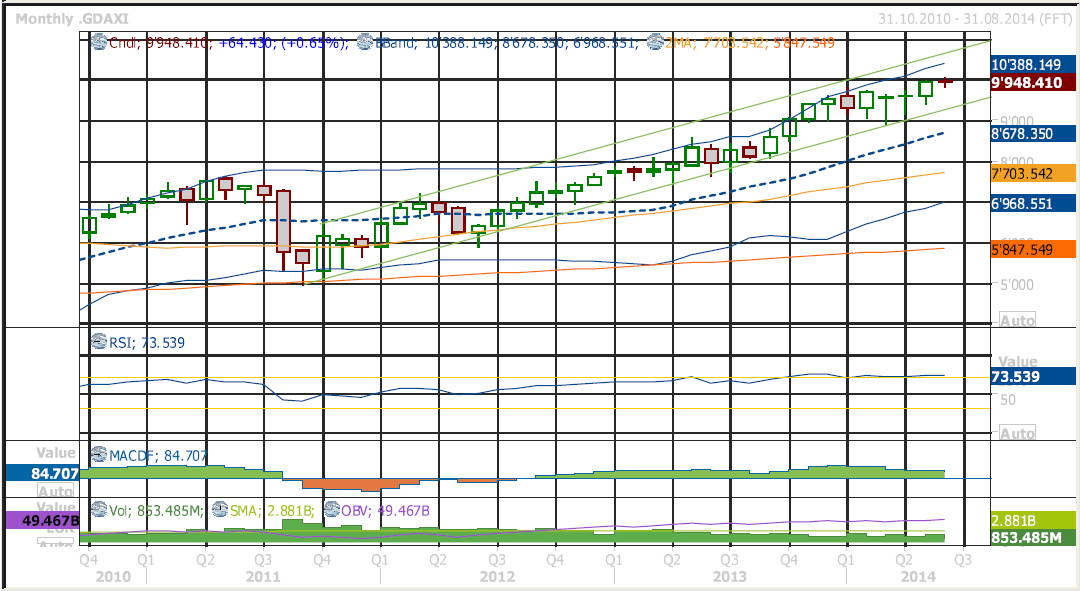 On a monthly basis the Dax ist still nicely in the upward trend since Q4-2011, although this month is so far on the way to forming a slightly red Doji. The Dax is well above the moving averages and volatility is stable. The MACD is positive and supports the upward trend.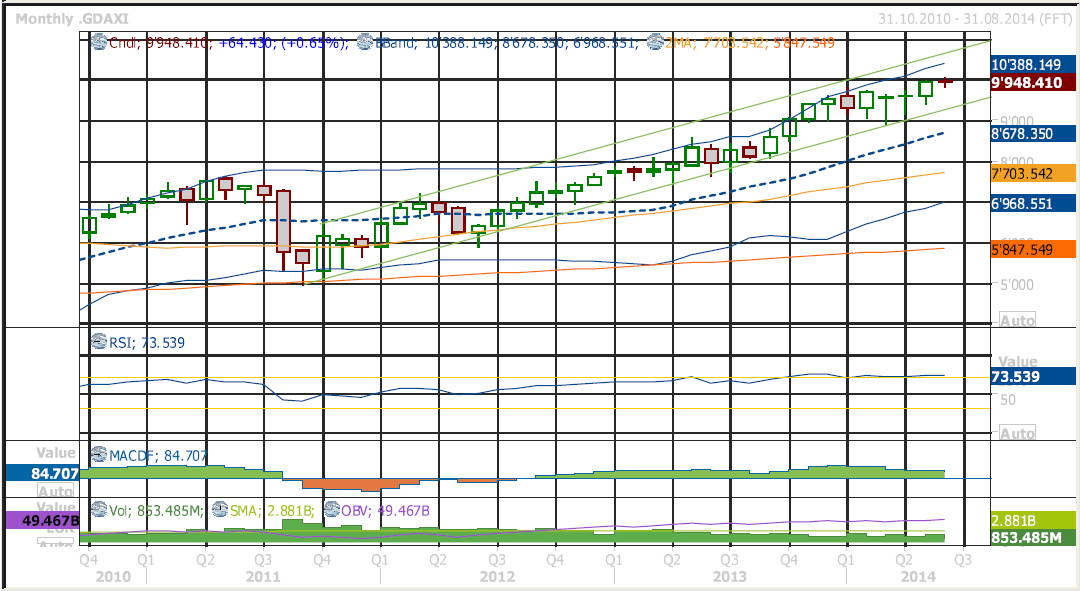 On a weekly basis the MACD returned to positive territory since the beginning of June with the Dax marking an all-time-high last week. The Bollinger Bands widened on slightly increased volatility and the RSI is below 70 in the neutral area. We are still in an uptrend and if drops occurred in the last couple of weeks, they produced candles with longer shadows to the bottom and mostly still higher closes.
  On a daily basis the Dax struggling a bit more to keep the upward momentum. The last 4 days have been negative and the price drop on 11.06.14 brought the RSI below the 70-line and the MACD turned negative a day later. The Dax managed to turn on 16.06.14 with Morning-Doji-Star and today coming back into the upward trendchannel and above the 20-day moving average. With yesterdays and todays move, I would consider the Dax still bullish but risks have increased from the negative MACD and the VDax rising from 12.15 to 13.52. The next resistance is the all-time-high at 10'033 and supports are 9'950 (trendchannel), 9'810 and 9'780 (gap 23.05.). A break above the 10'033 level would open the way for further moves towards 10'300.
  Disclaimer Source Charts: Thomson Reuters