Dax Outlook 2017 W32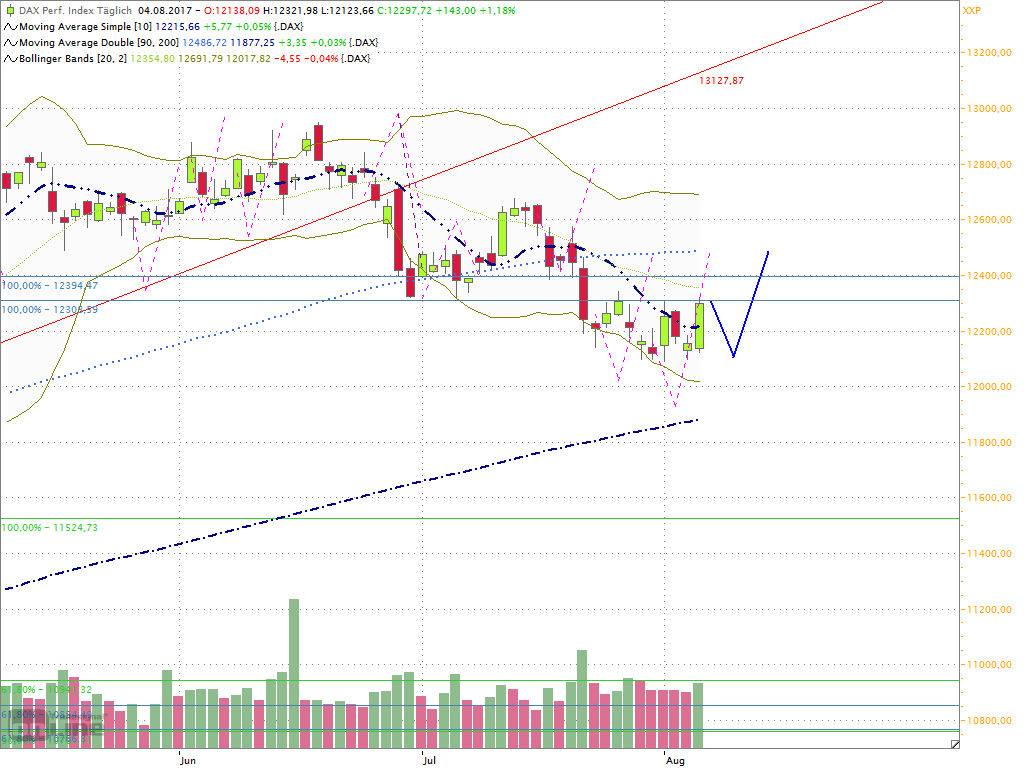 The Dax moved sideways last week, bouncing back from around 12'100 and recovering towards 12'300.
The MACD has improved but is still bearish, the RSI is at 46,46 and the VDAX-NEW is at 13,05.
The next support is in the 11'800 to 12'000 area, where also the 200-Day SMA currently is. A drop to there is possible but this would increase chances of a recovery to around 12'500 afterwards. (if the 11'800 is not broken to the downside)
It will be interesting to see if there is is enough strength to surpass the 12'300 in the coming week.
Support:             12'100, 12'000,  11'800,   11'600, 11'400, 11'380, 11'286,11'200,11'000, 10'800, 10'570,10'380, 10'320, 10'150,10'100,  9'930, 9'850, 9'750, 9'600,  9'360,  9'214,  9'000,  8'903,  8'500
Resistance:Â Â Â Â Â  12'200, 12'300, 12'400,12'600, 12'850, 13'500, 14'000, 14'500