Dax Outlook 2017 W30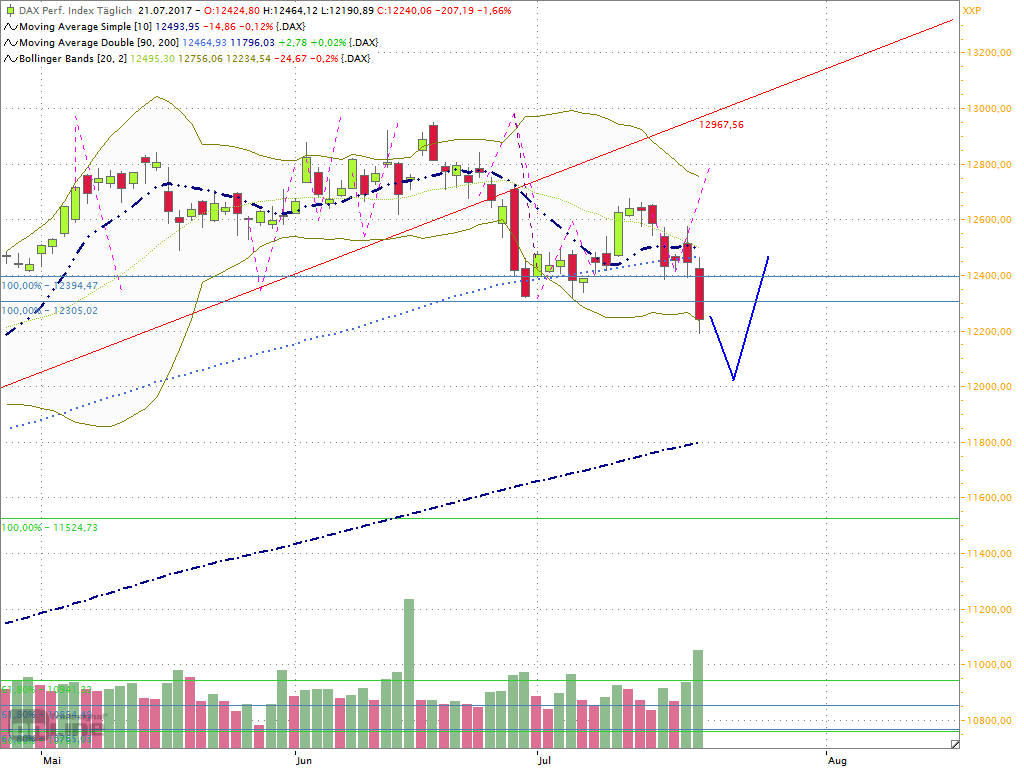 The Dax fell below 12'300 on Friday. A strong Euro and a collusion probe of the EU on German carmakers weighed on the index.
The MACD turned bearish, the RSI at 34,55 and the VDAX-NEW is at 14,97.
The Dax has fallen to the lower Bollinger Band and through the 90 Day SMA. Being at the lower Bollinger Band increases the chances for a pullback but on the other hand the breaking through the 90 Day SMA is no good news. I could see the picture mixed for the coming week with a possible trading range between 12'000 and 12'500.
Support:            12'200, 12'000,  11'800,   11'600, 11'400, 11'380, 11'286,11'200,11'000, 10'800, 10'570,10'380, 10'320, 10'150,10'100,  9'930, 9'850, 9'750, 9'600,  9'360,  9'214,  9'000,  8'903,  8'500
Resistance:Â Â Â Â Â  12'300, 12'400,12'600, 12'850, 13'500, 14'000, 14'500