Dax Outlook 2017 W27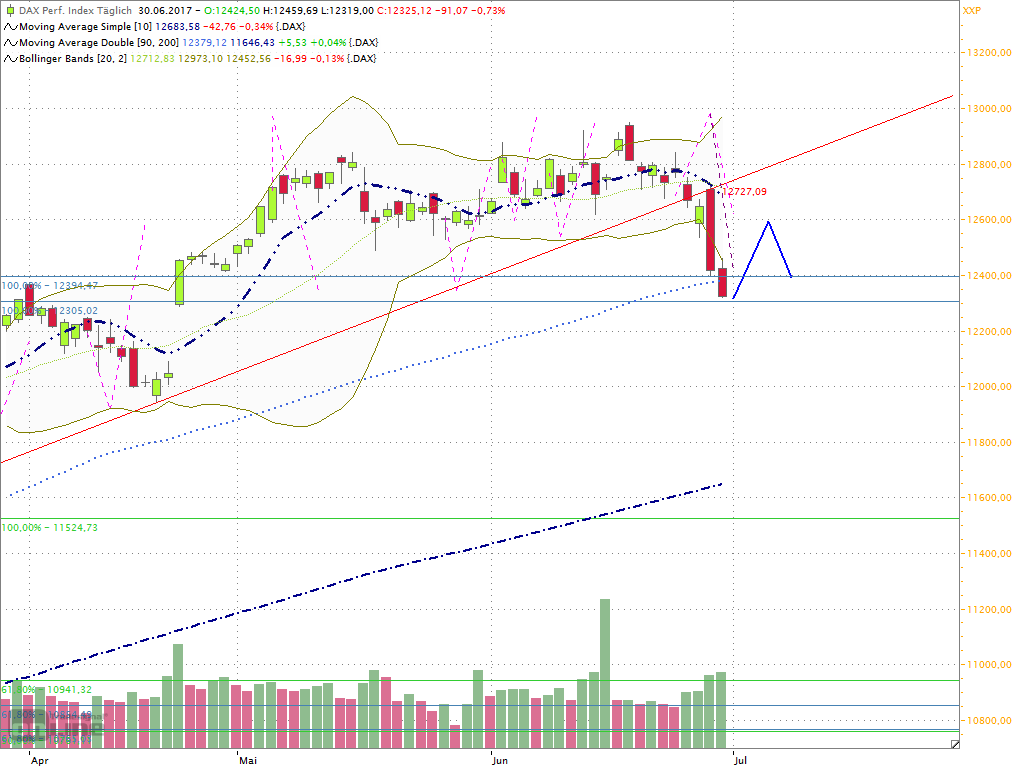 The Dax dropped quite steeply last week from around 12'760 to around 12'380 on Friday. A stronger Euro weighed on the stock market and a speech from the ECB which was interpreted as the beginning of the end of the cheap money policy.
The MACD very bearish, the RSI at 33,1 and the VDAX rose to 16,49.
By falling throught the 90 day moving average the uptrend since Dec'16 is now endangered . So below that there could be further falling prices even towards 11'800. If the Dax manages to surpass the 12'400 again the uptrend could be entered again and 13'000 would be a goal.
Support:           12'300, 12'200, 12'000,  11'800,   11'600, 11'400, 11'380, 11'286,11'200,11'000, 10'800, 10'570,10'380, 10'320, 10'150,10'100,  9'930, 9'850, 9'750, 9'600,  9'360,  9'214,  9'000,  8'903,  8'500
Resistance:Â Â Â Â Â  12'400,12'600, 12'850, 13'500, 14'000, 14'500