Dax Outlook 2016 W38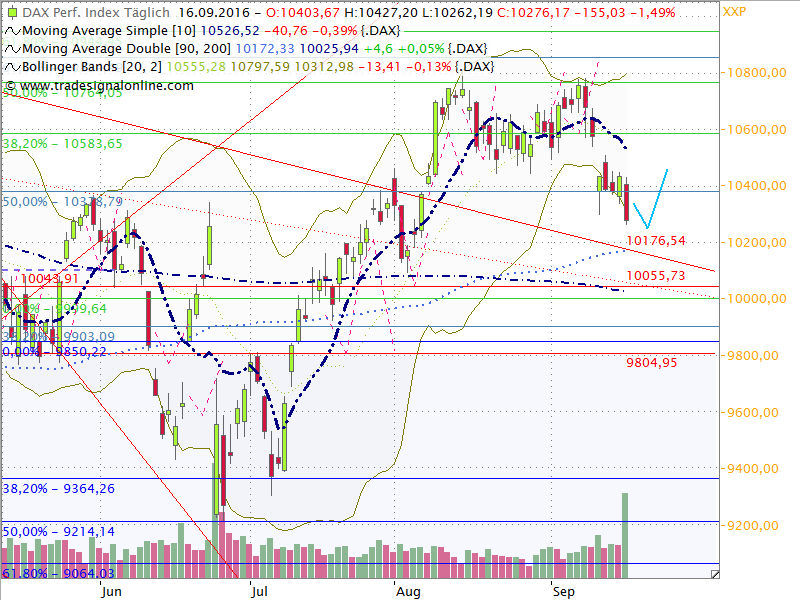 After falling already below 10'400 on Monday, the Dax fell further and with the maturity date on Friday reached lows of 10'260.
The MACD is bearish, the RSI fell to 39.19 and the VDAX rose to 19.82.
The 10'800 has come a bit out of reach since the recent fall. Nevertheless strong volumes on Friday could suggest that the big sell-off took place already and there is some chance for a recovery next week. To keep the technical picture slightly positive there sholdn't be any daily closes below 10'175 points.
Support:           10'150,10'100,  9'930, 9'850, 9'750, 9'600,  9'360,  9'214,  9'000,  8'903,  8'500
Resistance:     10'320, 10'380, 10'570, 10'800, 11'000, 11'200,  11'286,11'380, 11'400,11'600, 11'800, 12'200,  13'500, 14'000, 14'500