Dax Outlook 2016 W08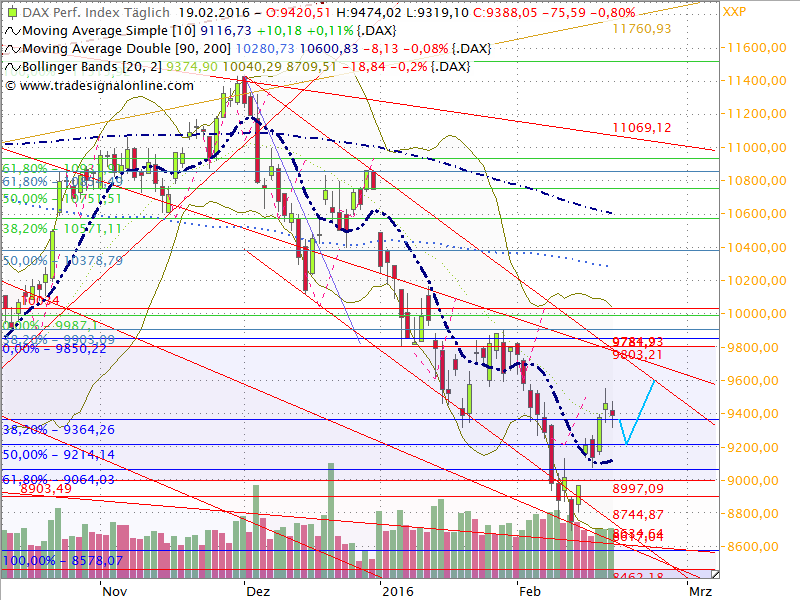 Last week the Dax showed some recovery, rising from 8'699 up to 9'551 in the maximum and closing the week around 9'388points.
The MACD turned bullish, the RSI rose to 47.7 and the VDAX is at to 26.92.
The 9'360 to 9'200 area should lend some support, in order not to endanger the current recovery. This would enable short term upmoves to 9'600 and medium term recoveries up to 11'000.
Support:Â Â Â Â Â Â Â Â Â Â Â  9'360, 9'214, 9'000, 8'903, 8'500
Resistance:      9'600, 9'750, 9'850, 9'930, 10'000, 10'150, 10'320, 10'570, 10'800, 11'000, 11'200,  11'286,11'380, 11'400,11'600, 11'800, 12'200,  13'500, 14'000, 14'500