Dax Outlook 2015 W36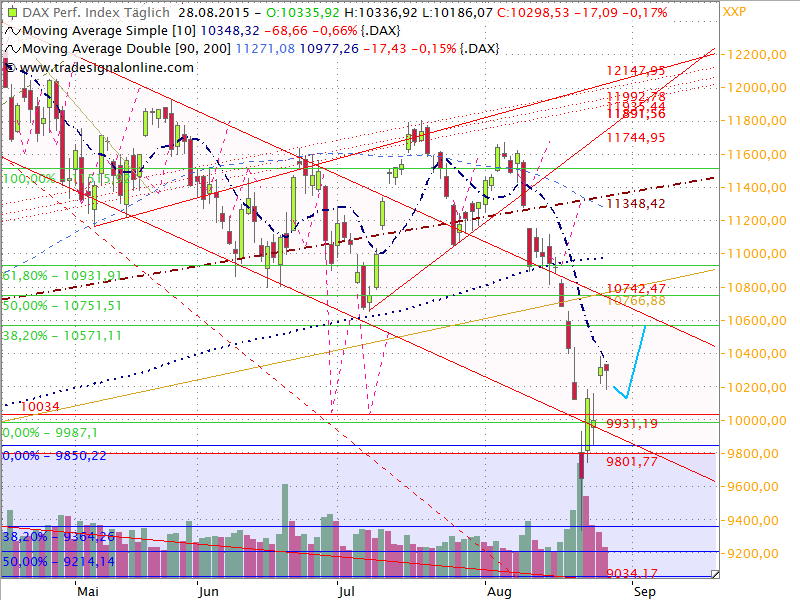 Scared about about chinese growth prospects stock markets plummeted further in the last weeks. The Dax experienced a sell-off on 24.08.15 falling down to 9'338 points.
The MACD is bearish, the RSI recovered to 39.31 and the VDAX is at 27,93.
The sell-off last week was accompanied by huge volume and could actually mark the end of the fall. Nevertheless the Dax returned to its previous downtrend and would need to rise at least above 10'600 to have a chance to return to bull-mode. For the coming week a retest of the 10'130 or 10'000 seems likely and could be followed by a rise up to 10'570 if  ther is no new bad news from china.
Support:Â Â Â Â Â Â Â  10'000, 9'930, 9'360
Resistance:   10'320, 10'570, 10'800, 11'000, 11'200, 11'286,11'380, 11'400,11'600, 11'800, 12'200,  13'500, 14'000, 14'500