Dax Outlook 2015 W18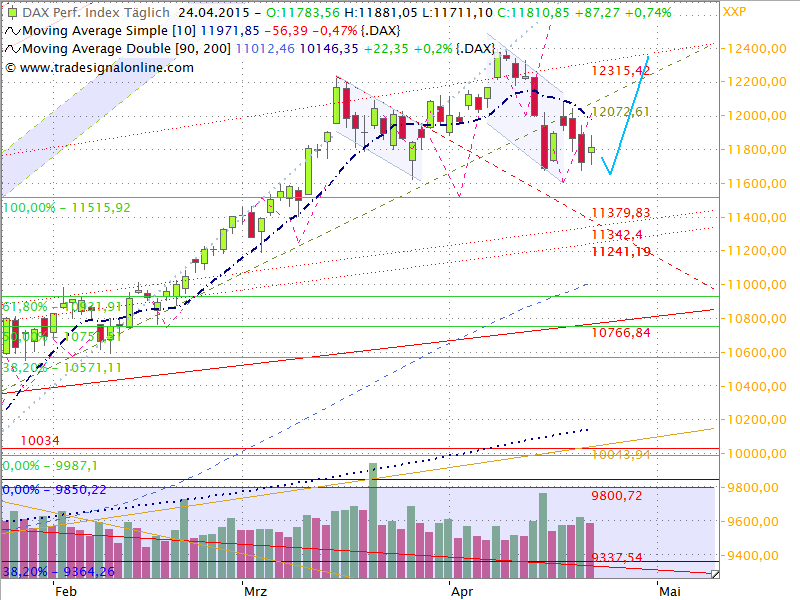 This week the Dax showed some upside on Monday and Tuesday and just managed to scratch the 10-day-SMA but then retreatet again, ending the week with a bullish Harami.
The MACD is bearish, the RSI is at 47.53 and the VDAX rose to 21.94.
This Friday's bullish Harami cross, although not accompanied by a huge volume rise, gives a good chance that the recent correction is over. It shows that market players are undecided. Further there is some support from an RSI that found support at 43 and the VDAX being at a Resistance Level from 2014. A rise above the 10-day-SMA could be able to break the knot and unleash a move up to 12'400 otherwise the Dax should not fall below 11'600 to stay in a bullish trend.
Support: 11'600, 11'400, 11'200, 10'800, 10'570, 10'320, 10'000, 9'930
Resistance: 12'200, 11'800, 13'500, 14'000, 14'500