Dax Outlook 2015 W02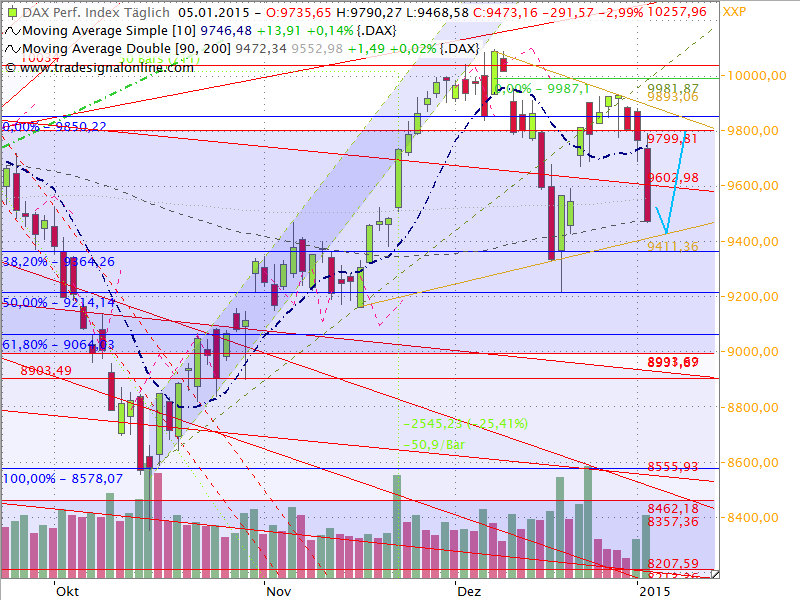 Not the most wonderful start into the new year. On the first day of the second week the Dax lost around 3% falling below its 10-day MA. Concerns over a possible win of the left wing party of Greece put pressure on the prices. The fall cam to a stop at the 200-day MA.
The MACD is bearish, the RSI is neutral and the VDAX is up to 24.09.
During this week another test of the 9'400 resistance is possible through the concerns of a Greek default. As soon as this concerns lighten a bit there is a good chance of a move up to 9'800.
Support: 9'400,  Resistance: 9'800