Dax Outlook 2014 W49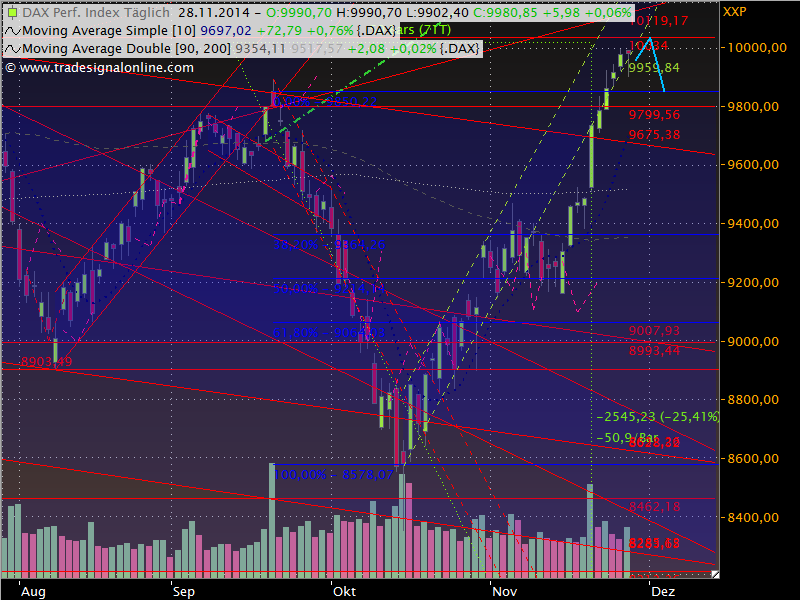 The Dax moved with great strength through the resistance at 9'400 and moved on towards the previous high at 10'034.
The MACD is bullish, the RSI is overbought and the VDAX is 15.21.
The coming week will show if the Dax has enough strength to push through the old highs, for the moment a consolidation seems to be more likely in week 49.
Support: 9'730,  Resistance: 10'000