Dax Outlook 2014 W36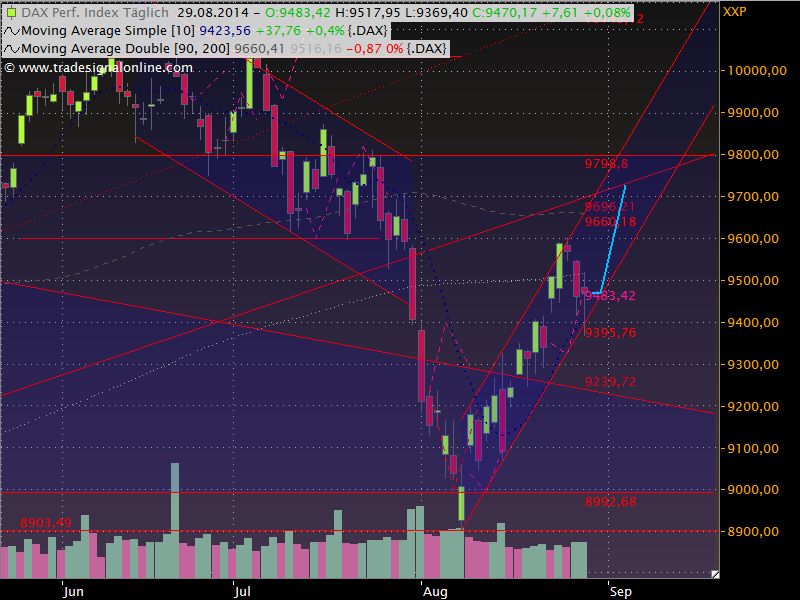 After touching the 9'600 at the start of the week, the Dax moved to the lower barrier of its upward trend around 9'380.
The MACD is still bullish, the RSI is neutral and the VDAX is at 15.79.
For the coming week there should be a continuation of the upward trend, although the MACD has slowed down a bit. The most likely scenario could be 2-3 days for breaking the 9'500 and the moving upwards to 9'700.