Dax Outlook 2014 W27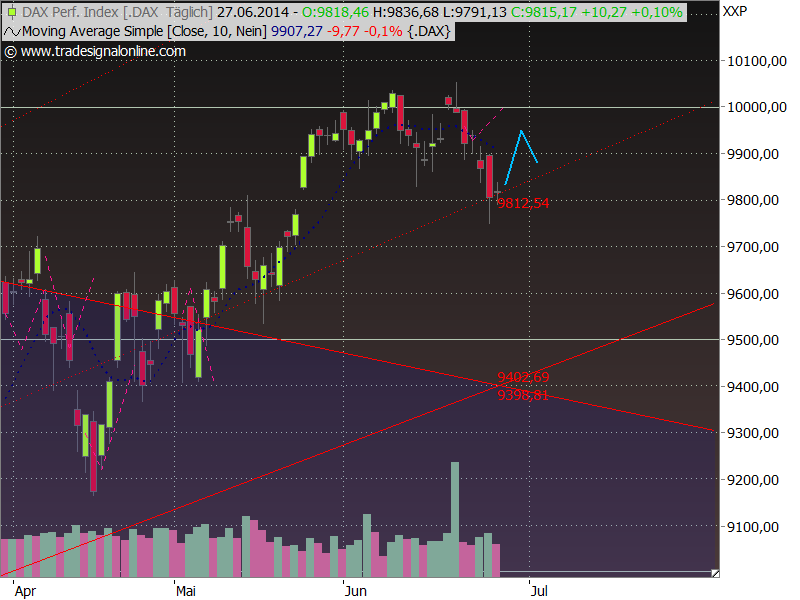 Last week the Dax fell from 9'991 to 9'791 by the end of the week with a strong fall on thursday.
The MACD is more bearish, the RSI is low but neutral and the VDAX is still below its 200day SMA around 13.28.
The Dax has reached the lower end of the upward trend and should now rebound from 9'800 to 9'940 in the coming week. Otherwise the upward trend would be broken and there would be room down to 9'600.