Dax Outlook 2014 W06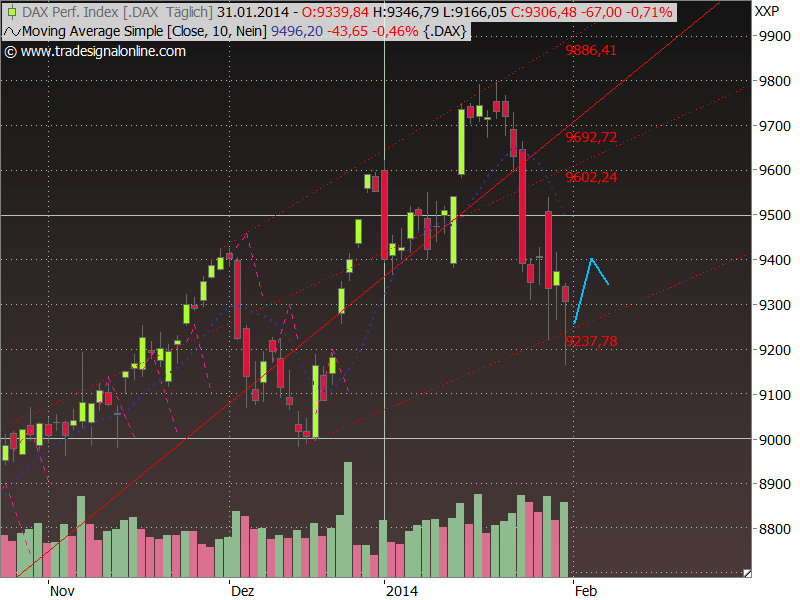 At the start of 2014 the Dax started a correction phase. Although reaching 9'789 in January it then fell to 9'306 by the end of last week. News of the FED about reductions in their bond buying programme were not helping the markets in general.
The MACD is bearish, the RSI is lower but not oversold and the VDAX rose to 17.70.
The long downward shadow of Friday's candle could signal a turnaround. But currently it is too early to tell. If the Dax stays above 9'000 and 9'250 chances are high that we could continue upwards on a slower pace. A fall under 9'000 would in my opinion be a warning sign and the situation would need to be reavalued.