2020119- EUR/CHF fell below the support at 1.088 – What next?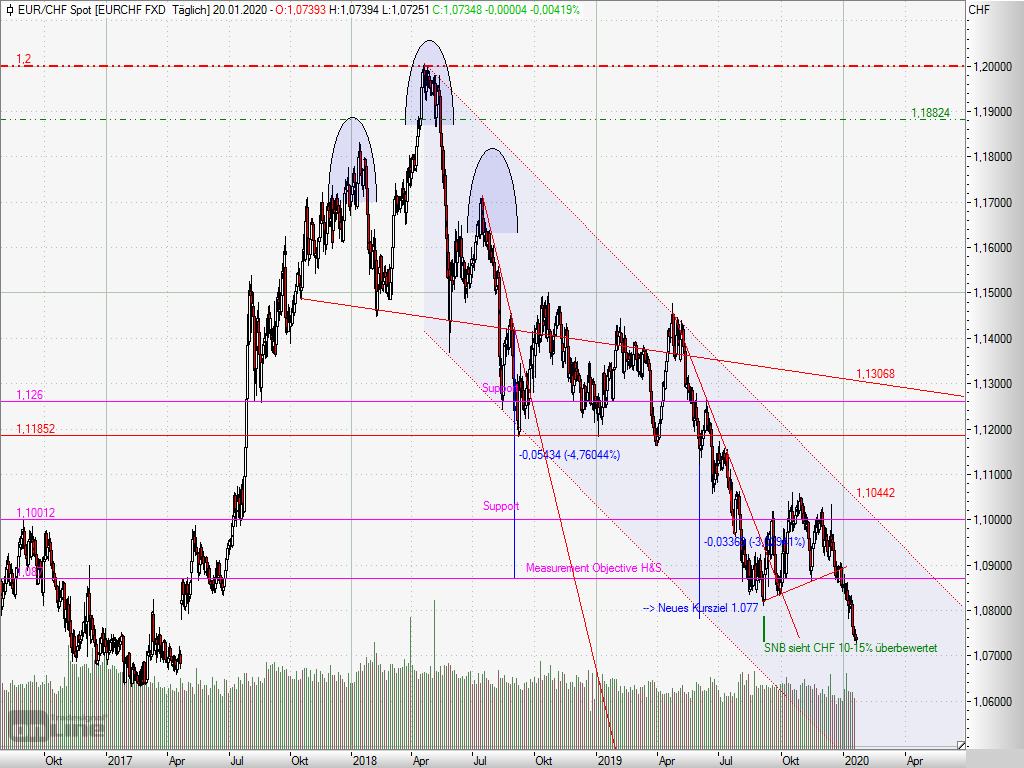 At the start of the new year the EURCHF has been further showing strength towards the Euro.
As expected the support at 1.088 has been broken. The EUR fell below the 1.08 and is now around 1.073 against the CHF.
Although the downtrend is still intact, the RSI is signalling an oversold situation. I the recent past this has led to the occasional bear-market- ralley. This could result in an upmove of around 3% going to the 1.10 levels again.
Alternatively the Euro-weakness continues until 1.06, where I see some stronger support.
For the current week I see the chances evenly distributed.
This is no investment advice. The author currently (20.01.2020) holds a position in the EURCHF.
EURCHF Chart